MECH 16 Compact Seal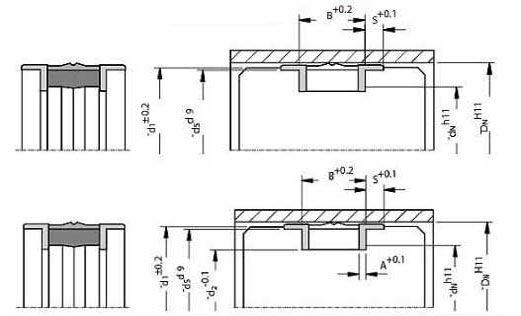 | | | | |
| --- | --- | --- | --- |
| ITEM | ITEM NO. | MECH CODE | DIMENSION |
| COMPACT SEAL | MECH16 | MECH16 075-063 | 75X63X20,5 |
| COPMACT SEAL | MECH16 | MECH16 025-017 | 25X17X13,5 |
| COMPACT SEAL | MECH16 | MECH16 030-022 | 30X22X13,5 |
| COMPACT SEAL | MECH16 | MECH16 032-024 | 32X24X15,5 |
| COMPACT SEAL | MECH16 | MECH16 035-027 | 35X27X15,5 |
| COMPACT SEAL | MECH16 | MECH16 040-032 | 40X32X15,5 |
| COMPACT SEAL | MECH16 | MECH16 045-037 | 45X37X15,5 |
| COMPACT SEAL | MECH16 | MECH16 050-038 | 50X38X20,5 |
| COMPACT SEAL | MECH16 | MECH16 060-048 | 60X48X20,5 |
| COMPACT SEAL | MECH16 | MECH16 063-051 | 63X51X20,5 |
| COMPACT SEAL | MECH16 | MECH16 070-058 | 70X58X20,5 |
| COMPACT SEAL | MECH16 | MECH16 080-065 | 80X65X20 |
| COMPACT SEAL | MECH16 | MECH16 080-066 | 80X66X22,5 |
| COMPACT SEAL | MECH16 | MECH16 085-071 | 85X71X22,5 |
| COMPACT SEAL | MECH16 | MECH16 090-076 | 90X76X22,5 |
| COMPACT SEAL | MECH16 | MECH16 100-086 | 100X86X22,5 |
| COMPACT SEAL | MECH16 | MECH16 110-096 | 110X96X22,5 |
| COMPACT SEAL | MECH16 | MECH16 120-106 | 120X106X22,5 |
| COMPACT SEAL | MECH16 | MECH16 125-103 | 125X103X26,5 |
| COMPACT SEAL | MECH16 | MECH16 125-108 | 125X108X26,5 |
| COMPACT SEAL | MECH16 | MECH16 140-123 | 140X123X26,5 |
| COMPACT SEAL | MECH16 | MECH16 150-133 | 150X133X26,5 |
| COMPACT SEAL | MECH16 | MECH16 160-140 | 160X140X25 |
| COMPACT SEAL | MECH16 | MECH16 160-143 | 160X143X26,5 |
| COMPACT SEAL | MECH16 | MECH16 180-163 | 180X163X26,5 |
| COMPACT SEAL | MECH16 | MECH16 200-180 | 200X180X31,5 |
| COMPACT SEAL | MECH16 | MECH16 220-200 | 220X200X31,5 |
| COMPACT SEAL | MECH16 | MECH16 250-230 | 250X230X31,5 |
COMPACT SEALS
One of the most suitable solutions for piston designes in double acting hydraulic cylinders is compact seals.Providing saving of piston and hydraulic cylinder material because of their structure occupying less area. Compact seals consist of combination of different elements as the name indicates.Another advantage of some compact seals designes for users is that they don't require using of guide element because of guide element inside of them.MECH presents a big variety of compact seal dimensions of MECH16 type.Consistings of 2 Pom Rings and 1NBR Ring whose dynamic operating surface is reinforced by hard fabric, our MECH16 series compact seals are double acting piston seals enduring against a pressure of 400 bar. They can be used safely at a linear velocity of 0.5 m/second and temperature between -30 °C and 105 °C.
"For needs out of standard dimensions, please apply our costumer service."
Operating Conditions

Media

Mineral oils (DIN 51524) HFA,HFB,HFC hydraulic fluids

Temperature

-30 °C + 105 °C

Operating Pressure

< 400 Bar

Liner Velocity

< 0.5 m/sn
Working temperature interval is -30 / max 205 °C for Viton Packings.
Surface Roughness

Ra

Rt

Sliding Surface

< 0.4 m

< 2 m

Housing Surface

< 1.6 m

< 6.3 m